CardioSmart Editor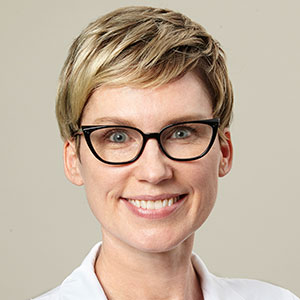 Megan Coylewright, MD, MPH, FACC
Vice Chief of Cardiology Faculty Development and Director
Erlanger Health System's Structural Heart Program
(View Disclosures)
Megan Coylewright, MD, MPH, FACC, is editor of the American College of Cardiology's CardioSmart patient engagement initiative, which aims to support the patient and clinician partnership to personalize care. As editor, Coylewright is responsible for advising and ensuring clinical accuracy of the editorial content on CardioSmart.org, as well as assisting to develop innovative strategies to help the ACC engage, educate and activate the patients in their care.
Coylewright is the vice chief of cardiology faculty development and director of the Structural Heart Program at Erlanger Health System in Chattanooga, Tennessee. Coylewright focuses on minimally invasive treatment options for heart disease. She is also committed to using shared decision-making to ensure patients meaningfully participate in care decisions that are right for them. Coylewright champions efforts to increase diversity and inclusion in interventional cardiology, as well as among patients enrolled in clinical trials.
Coylewright completed her medical school, residency and public health training at Johns Hopkins University in Baltimore. While there, she also served as the health disparities coordinator at the Baltimore City Public Health Department. She completed training in cardiology, interventional cardiology and structural heart interventions at Mayo Clinic.
Editorial Team Leads
Arrhythmias and Electrophysiology
Mikhael El-Chami, MD, FACC
(
View Disclosures
)
Diabetes and Cardiometabolic Disease
Deborah S. Croy, DNP, RN, ANP-BC, AACC
(
View Disclosures
)
Diversity and Translations
Gladys P. Velarde MD, FACC FAHA
(
View Disclosures
)
Dyslipidemia (High Cholesterol, FH, VHTG)

Eugenia Gianos, MD, FACC
(
View Disclosures
)
Prevention | Nutrition and Lifestyle
Andrew M. Freeman, MD, FACC
(
View Disclosures
)
Ischemic Heart Disease
Susan A. Matulevicius, MD, FACC
(
View Disclosures
)
Valvular Heart Disease
Priya Kohli, MD, FACC
(
View Disclosures
)
Vascular Medicine | Aortic Root Disease

Edward A. Hulten, MD, FACC
(
View Disclosures
)
CardioSmart Heart Explorer App
Viet Le, PA, AACC
(
View Disclosures
)