Editor-in-Chief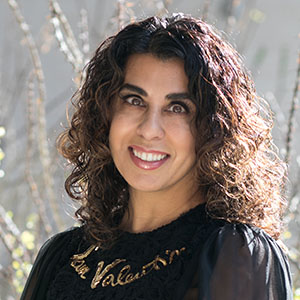 Martha Gulati, MD, MS, FACC, FAHA, FASPC
Former Chief of Cardiology
University of Arizona College of Medicine-Phoenix
(View Disclosures)
Martha Gulati, MD, MS, FACC, FAHA, FASPC, is the Editor-in-Chief of CardioSmart. Her commitment to and passion for the study of women and cardiac diseases has won her many awards and distinctions. She received the Bernadine Healy Leadership in Women's CV Disease Award in 2019. In 2011, she received the first CREDO (Coalition to Reduce Racial and Ethnic Disparities in Cardiovascular Outcomes) Award. Both distinctions were given by the American College of Cardiology to honor her contributions to improving cardiovascular health care of women patients.
Gulati has published articles in top peer-reviewed publications, and her research has been featured in hundreds of newspapers. She is President-Elect of the American Society for Preventive Cardiology and author of the best-seller "Saving Women's Hearts."
Gulati received her medical degree from the University of Toronto, Canada. She went on to complete her internship, residency and cardiology fellowship at the University of Chicago, where she also received a master of science. Before joining the University of Arizona, she was Director of Preventive Cardiology and Women's Cardiovascular Health at the Ohio State University Wexler Medical Center.
In her role as CardioSmart Editor-in-Chief, Gulati is responsible for the oversight of CardioSmart materials.
Editorial Team Leads
Arrhythmias and Electrophysiology
Mikhael El-Chami, MD, FACC
(
View Disclosures
)
Diabetes and Cardiometabolic Disease
John Bucheit, PharmD, BCACP, CDE
(
View Disclosures
)
Deborah S. Croy, DNP, RN, ANP-BC, AACC
(
View Disclosures
)
Diversity and Translations
Juan C. Lopez-Mattei, MD, FACC, FASE
(
View Disclosures
)
Gladys P. Velarde MD, FACC FAHA
(
View Disclosures
)
Dyslipidemia (High Cholesterol, FH, VHTG)

Eugenia Gianos, MD, FACC
(
View Disclosures
)
Heart Failure and Cardiomyopathies
Raja Kannan Mutharasan, MD, FACC
(
View Disclosures
)
Prevention | High Blood Pressure
Keith C. Ferdinand, MD, FACC
(
View Disclosures
)
Prevention | Nutrition and Lifestyle
Andrew M. Freeman, MD, FACC
(
View Disclosures
)
Ischemic Heart Disease
Susan A. Matulevicius, MD, FACC
(
View Disclosures
)
Vascular Medicine | Aortic Root Disease

Edward A. Hulten, MD, FACC
(
View Disclosures
)
Vascular Medicine | Peripheral Vascular Disease
Khusrow A. K. Niazi, MBBS, FACC
(
View Disclosures
)
Michelle Sloan, NP
(
View Disclosures
)
Valvular Heart Disease
Priya Kohli, MD, FACC
(
View Disclosures
)
Women and Heart Disease

Gina Lundberg, MD, FACC
(
View Disclosures
)
CardioSmart Heart Explorer App
Viet Le, PA, AACC
(
View Disclosures
)